Keyboard simulator 'Key o'key': Statistics
Statistics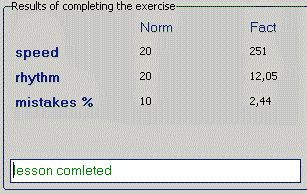 After end of the lesson, panel with keyboard image in the lower part of the window is replaced with the panel displaying normative statistics of completing exercise.
If all parameters are about normative, then exercise considers to be "done", and result is recorded in the general statistics table. User can proceed to the next exercise.
Detailed statistics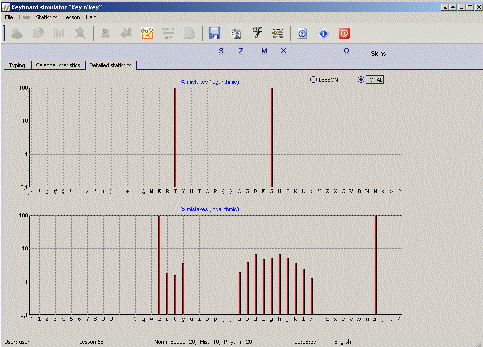 This windows shows percent of mistaken pressings for each key, relative to general pressings.
Calendar statistics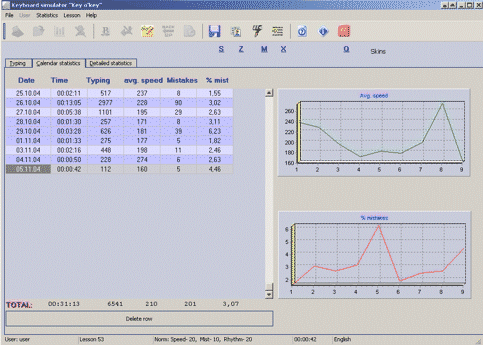 The window displays statistics of completed exercises by days. Following data is displayed: working time, quantity of typed symbols, average speed, % of mistakes.
Top ⇑